Pastor Dan Comden was born and raised in rural Michigan and blessed to be part of a large, loving Christian family. He attended Grand Rapids School of the Bible and Music (GRSBM) and then Calvin College, receiving a Bachelor of Arts Degree in History with a minor in Bible. He and his wife Randi were married in 1977 and moved to Colorado in 1978 to help his brother-in- law and sister – Chuck and JoEllen (Comden) Anderson, founders of New Life Bible Church. For the past 40+ years Dan and Randi have been serving at New Life in everything from working with youth to teaching Sunday School to leading in Awana, Vacation Bible School and other children's ministries. For most of these years Dan has also served as an elder. They also serve on the board of Rocky Mountain Honors Camp and on the regional board of Awana ministries. Randi has led ladies' Bible studies for years and served in many other capacities. They have 5 children, 4 of whom are married, and 11 grandchildren.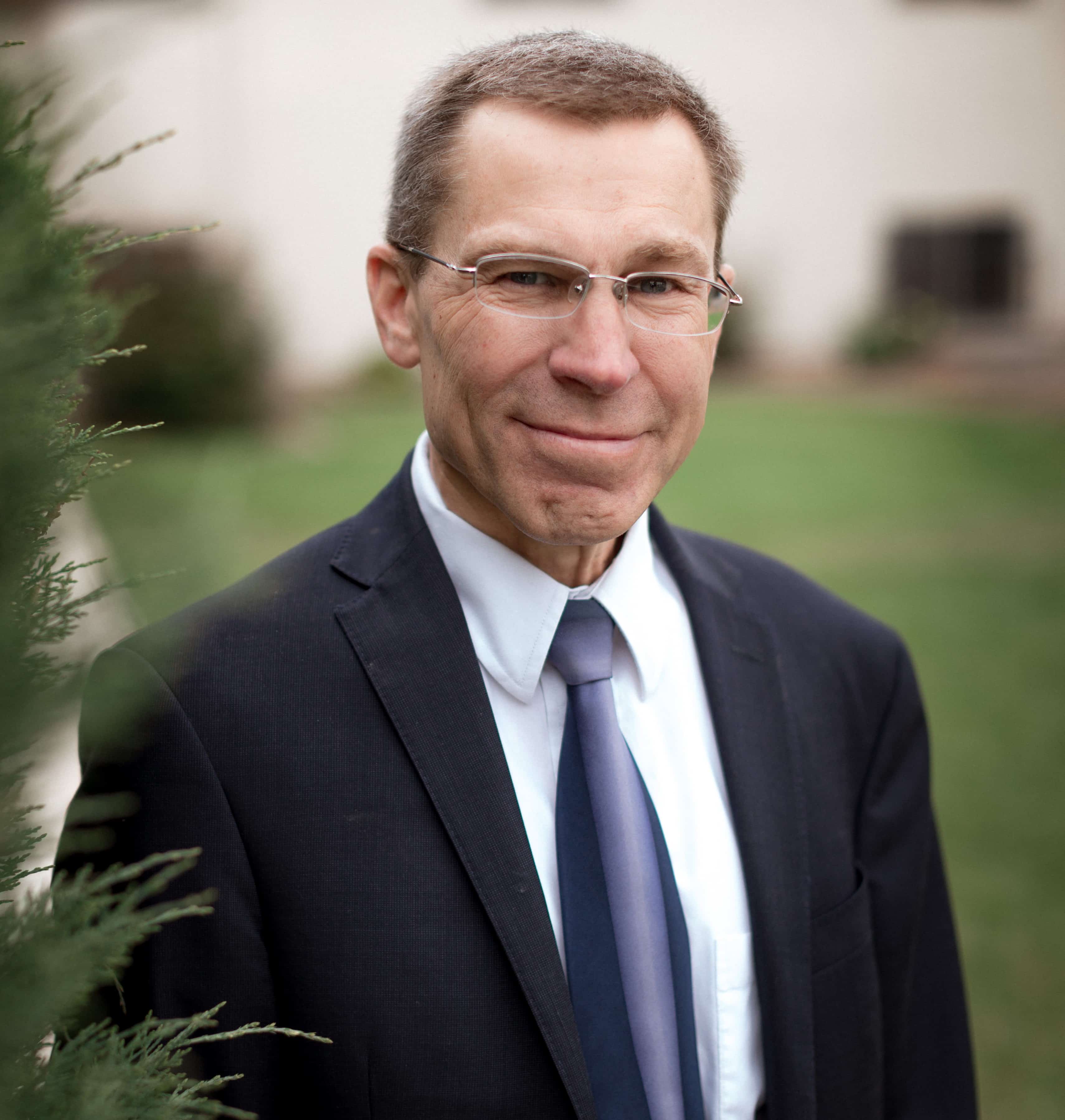 Pastor John Snyder, B.S.E.E. Penn State University, M.B.A. Lebanon Valley College, M. Div. The Master's Seminary. After working for 10 years in the business world for various companies including Frito Lay, 3M, and GTE (now Verizon), John was called by God to full time ministry. He attended seminary 1997 – 2000, then after graduation, John, his wife Danese, and their sons Jake and Jordan served the Lord for eight years in Samara, Russia where John taught Bible Exposition at Samara Center for Biblical Training. He moved with his family to Pueblo, CO in July 2009 to serve the Lord at New Life Bible Church. His passion is to make disciples for Jesus Christ in the context of the local church (Matthew 28:18-20, Ephesians 4:11-16, Colossians 1:28-29).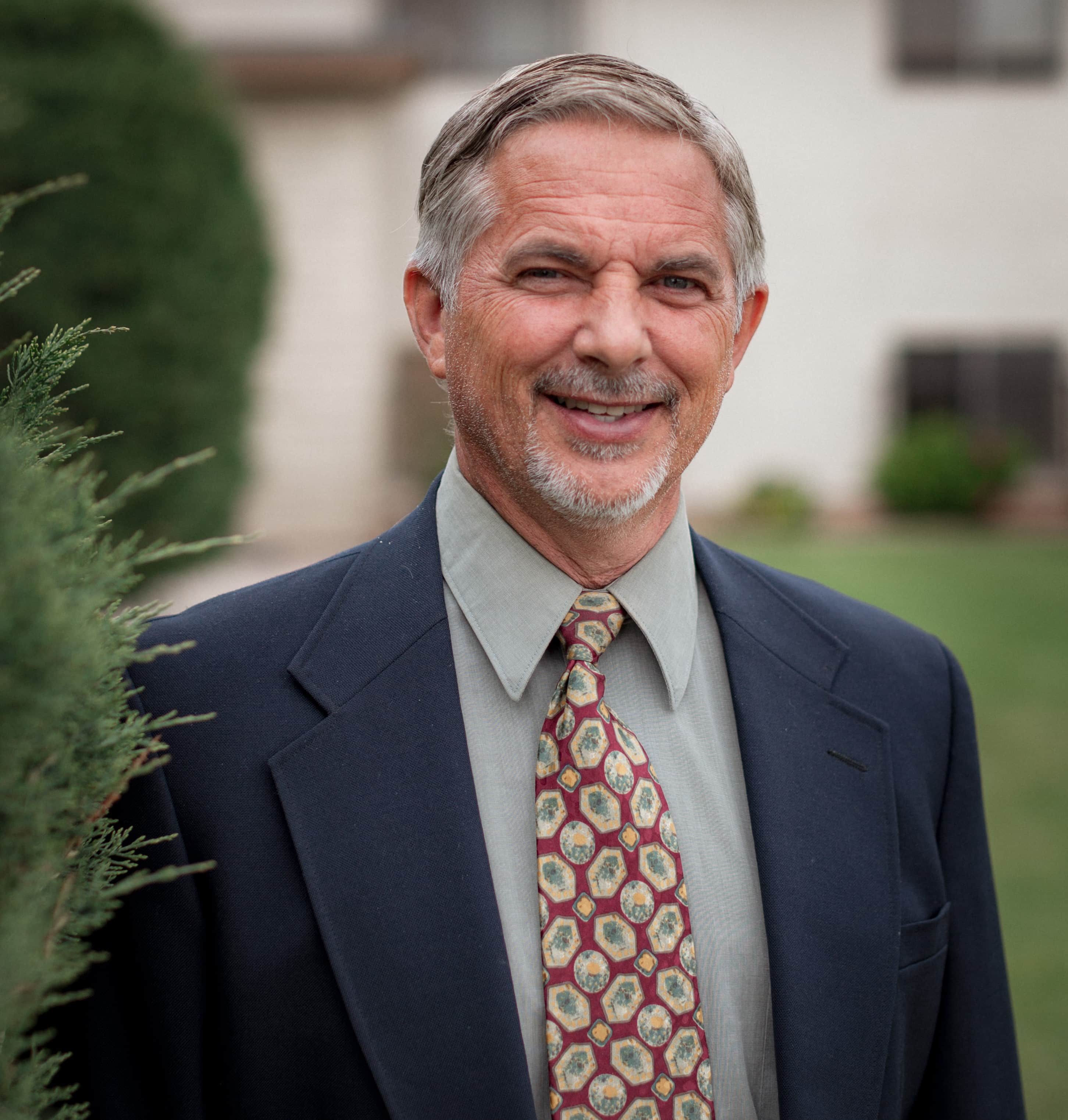 Pastor Rick Thomas has been blessed to serve the Lord in full time local church ministry since he graduated from Calvary Bible College in 1987 with a masters degree in biblical studies. After being raised on a farm and ranch in western Kansas, he graduated from Fort Hayes State University in 1982 with a degree in agri-business.  During that time he met his wonderful wife, Brenda, who has been a faithful wife in life and ministry since their marriage in 1981.  To that marriage the Lord has blessed them with five children who are now serving the Lord in their churches as well. As the newest member of the leadership team, Rick has a passion for serving the Lord locally by discipling people and helping them to grow in Christ-likeness through study and practice of the Scriptures.  He also has had opportunities to take the gospel ministry to other countries and is excited to see what the Lord will continue to do through New Life Bible Church to advance the Great Commission around the world.  In his free time, Rick enjoys spending time with family, enjoying grandkids and working with various home and garden projects. A key verse in his life is Heb. 12:1-3, "Therefore, since we have so great a cloud of witnesses surrounding us, let us also lay aside every encumbrance and the sin which so easily entangles us, and let us run with endurance the race that is set before us fixing our eyes in Jesus, the author and perfecter of faith, who for the joy set before Him endured the cross, despising the shame and has sat down at the right hand of the throne of God."  
---
In general, our philosophy of ministry as shepherds of God's flock can be expressed in a single word –Christ. Paul said, "For me to live is Christ." That was his philosophy of life and ministry. It is ours as well. What do we mean by that?
First, Christ is the explanation for our ministry – He's the reason why we are pastors. He saved us, called us with a holy calling, and put us into this ministry. If the question is, "Why do you men serve in the church as pastors, what motivates you to lay down your lives for the flock?" our answer is, "Christ."
Second, Christ is the example for our ministry – His way is the way we want to pastor. He came to serve and called us to do the same (Mark 10:43-45). He's given us a record of His life and ministry and instructions so we know what to do. If the question is, "How will you seek to serve?" our answer is, "like Christ."
From Christ's example and teaching, we understand that:
- Our goal is to make disciples for God's glory (Matthew 28:18-20)
- Our priorities are prayer and ministry of the word (Mark 1:35-39, Acts 6:4)
- Our plan is to show an example to the flock and seek in every way to equip the saints for the work of ministry that together we will exalt our Savior, evangelize sinners, and edify and equip future servants of God (Eph 4:11-12, 1 Pet 5:1-3).
Third, Christ is the energy for our ministry. His strength is our supply (Col 1:28-29; 1 Peter 4:10-11). Christ has given us His Spirit to strengthen us when we're weary, convict and correct us when we go astray, comfort us when we're downhearted. If the question is, "How do you do it?" our answer is, "through Christ."
Finally, Christ is the end of our ministry. It is for His sake, for His name, for His glory that we labor and strive. He is coming soon! And when He appears we want to be found faithful. We want to present to Him a pure bride. If the question is, "Why keep going?" our answer is "for Christ."
And if the question is, "How long?" our answer is "Until we see Him face to face."